Sad Clown Sings Lorde's "Team."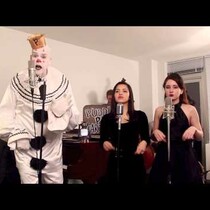 Posted March 5th, 2014 @ 7:21am
Not gonna lie…it feels like quite the train wreck especially if you have a fear of clowns. The Sad Clown is back and covering Lorde again! This time he tackles "Team." Sandy and our intern Brionne both refused to watch. On the other hand, I'm fascinated. Check out the video below!