VIDEO: Fan Flips Off JT From The 2nd Row. Check Out His Reaction!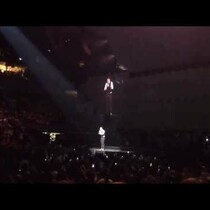 Posted February 25th, 2014 @ 8:24am
We all have to admit that Justin is kind of THE MAN! Watch his reaction as a fan flips him off from her second row seats at HIS show! Hilarious! CAUTION: NSFW language!