Watch: Boomer Esiason Suggests "C-Section Before Season Starts."
So this video has moms (and dads) up in ARMS this week. Boomer Esiason, a former football star and now CBS NFL analyst and radio host, suggested that New York Mets second baseman Daniel Murphy should have encouraged his wife to have a C-section, so that he wouldn't have to miss Opening Day.
Murphy's wife went into labor, so he flew to be with her, missing the season's first two games. Major League Baseball allows a player to miss up to three games for paternity leave.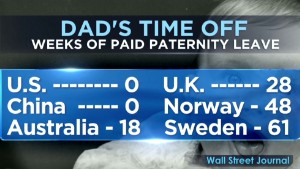 During a conversation on his radio show with his co-host Craig Carton, Esiason said:
"Quite frankly, I would have said C-section before the season starts," said Esiason. "I need to be at Opening Day. I'm sorry. This is what makes our money. This is how we're going to live our life. This is going to give my child every opportunity to be a success in life. I'll be able to afford any college I want to send my kid to because I'm a baseball player."
Watch the video below and let us know your thoughts!