Watch: Boomer Esiason Suggests "C-Section Before Season Starts."
So this video has moms (and dads) up in ARMS this week. Boomer Esiason, a former football star and now CBS NFL analyst and radio host, suggested that New York Mets second baseman Daniel Murphy should have encouraged his wife to have a C-section, so that he wouldn't have to miss Opening Day.
Murphy's wife went into labor, so he flew to be with her, missing the season's first two games. Major League Baseball allows a player to miss up to three games for paternity leave.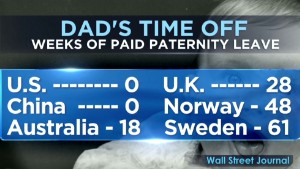 During a conversation on his radio show with his co-host Craig Carton, Esiason said:
"Quite frankly, I would have said C-section before the season starts," said Esiason. "I need to be at Opening Day. I'm sorry. This is what makes our money. This is how we're going to live our life. This is going to give my child every opportunity to be a success in life. I'll be able to afford any college I want to send my kid to because I'm a baseball player."
Watch the video below and let us know your thoughts!

About MARCUS: For a kid from Salinas, being on the radio in San Francisco is an absolute dream. I was born in SLO and spent some time in Santa Barbara and Fresno so it's safe to say that I'm a Cali kid through and through. And not just Cali, but Cali coastal. In fact, if I don't have one toe in the Pacific Ocean at all times, I am not okay (sorry Fresno...you were just a fling). As I got older, I realized that my home is here in the Bay. I've lived in Hayward, Palo Alto, SF, Pacifica and now finally (after eight years in Seattle to make sure I wasn't missing anything) I bought a house in Half Moon Bay.When I'm not on the radio, I LOVE being a Dad and watching my baby daughter discover the world one day at a time and doing projects around the house. You can usually find my family and I at the beach, headed out to Wine Country or just tooling around our favorite Farmer's Market or grocery store (I'm not kidding). I LOVE to cook and prep all the meals at home (including baby food) and LOVE to discover new flavors and dishes especially any recipe that has been handed down through generations or across borders. If you have one, send it over! Thanks for letting me live my dream hosting the morning show here on STAR and hopefully Sandy and I make you laugh daily. We really have the best time and we appreciate you listening more than you know.About SANDY: Hi! I'm Sandy- a funny girl on the radio. I grew up in the Bay Area (Milpitas- don't be jealous!) and started my radio career in San Jose when I was 20 years old. It was also around that time I did my first "open mic" (at the Rose 'n Crown in Palo Alto) and ever since then, I knew I was a stand-up comedian. I've been fortunate enough to work every single club in the Bay Area (Punchline, Roosters, Improv, etc) with awesome people like Chelsea Handler, Dana Carvey, Richard Lewis, Kevin Hart, Will Durst, Brett Butler, and many more.After 10 years of midday radio, I got the biggest break of my lifetime on March 5, 2012- I started mornings on Star 101.3! It has been an HONOR being here- an incredible learning experience and opportunity for growth. (P.S. I'm really into personal empowerment- I've been to several Tony Robbins seminars). Really blessed to have Marcus as my co-host, and to be a part of this company. I'm also passionate about LGBT rights, hosting/motivating women's groups, traveling (hello Vegas!) and weinerdogs. Yes, weinerdogs. They are so cute!!!