WATCH: Vernon Davis Works Undercover At A Jamba Juice
I am SO juiced (pardon the pun) for football season! Let's be honest, I bleed Red and Gold so I might be a little biased but I love this video of Vernon Davis, the star tight end for your San Francisco 49ers, working undercover at a Jamba Juice here in the Bay. PS...how much do you want to hang out with this dude. He looks so cool. Check it out and GO NINERS!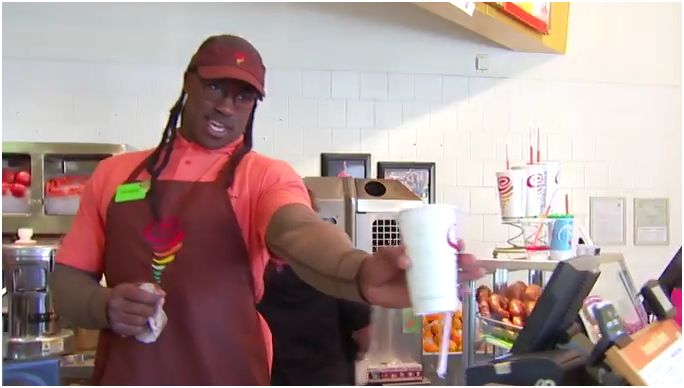 Put Your Story Here
For more videos like this one, check out Right This Minute every weekday at 6pm and 6:30pm on KICU TV36!