Pink's Daughter Is All Smiles After Receiving $100 Bill From Tooth Fairy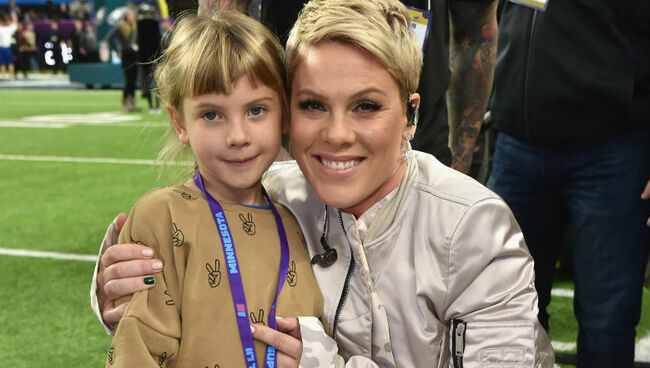 Pink's daughter, Willow Sage Hart, is one lucky tooth-missing 7-year-old after she found a $100 bill underneath her pillow from the tooth fairy on Wednesday (June 20).
Earlier this week, the pop chart-topper's husband, truck racer Carey Hart, took to Instagram to share a photo of his young one, holding her missing tooth and a fresh $100 bill in both of her hands. "Willz is gonna be the next major investment banker," Carey captioned the adorable moment. "We settled on 100 buck for 1 shot at pulling her tooth out. Was the best money I ever spent, and she got 20 weeks worth of tour per diem in 5 seconds," he continued, adding the #LoveThisKid hashtag.
Earlier this year, the couple's first child made an appearance in Pink's black-and-white-video for "Wild Hearts Can't Be Broken." However, Willow must be familiar with some public shine by now. She's been featured in previous clips like 2013's "True Love," 2015's "Just Like Fire" and even took the spotlight during Pink's Michael Jackson Video Vanguard honor at the 2017 MTV Video Music Awards. During the star's time at the podium, she recalled a story about how Willow has been teased for her androgynous appearance. "I was so speechless and I didn't want to mom her and start preaching to her and not be effective at all, so I just stayed quiet," she admitted "And I said, 'Why do you think that? Did someone say that to you? What's happening?' And she's like, 'I just look like a boy with long hair.'"
"We take the gravel and the shell and we make a pearl," she told Willow. "We help other people to change so that they can see more kinds of beauty."