Donald Trump 'Likes' Old Tweet About Katy Perry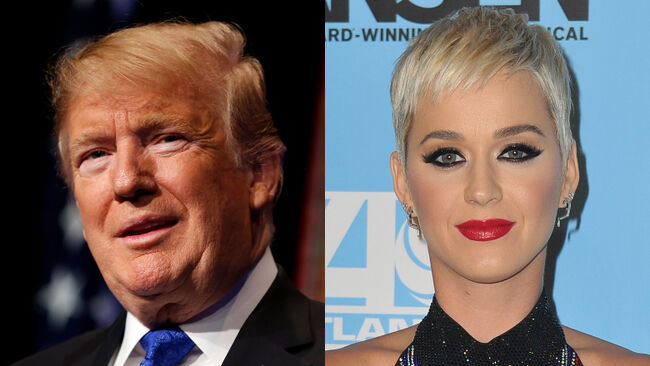 Donald Trump's Twitter fingers have yet again confused the Internet.
On Friday (January 18), the President "liked" a tweet from Shazam that wished Katy Perry a happy birthday from back in October 2018. "Sending lots of love to @katyperry today 😘 #HappyBirthdayKatyPerry," reads the tweet that the commander-in-chief "liked."
The tweet is just one of eight that Trump has ever "liked" on Twitter, which caused the Internet to wonder if it was a mistake, especially since Katy has long been vocal about her disdain for the President. Before the release of her 2017 album, Witness, Katy admitted that her disappointment over the 2016 election (Trump defeated Hilary Clinton) directly influenced her to create the album. "After the election and I was kind of depressed and, you know, I definitely didn't want to write a club banger," Katy told Capital FM. "I was like, 'How are we writing a club banger when the world is on fire?' And it was a nice exercise of writing a song that at first listen is a really fun song, but I guess the more you dive into it, it has a different subtext."
Katy also recently called Trump out for his response to the recent California wildfires. "This is an absolutely heartless response," she wrote after Trump threatened to stop sending federal government funds to help with the state's rebuild. "There aren't even politics involved. Just good American families losing their homes as you tweet, evacuating into shelters."