This Is Where Twenty One Pilots' Josh Dun Keeps His Grammy Award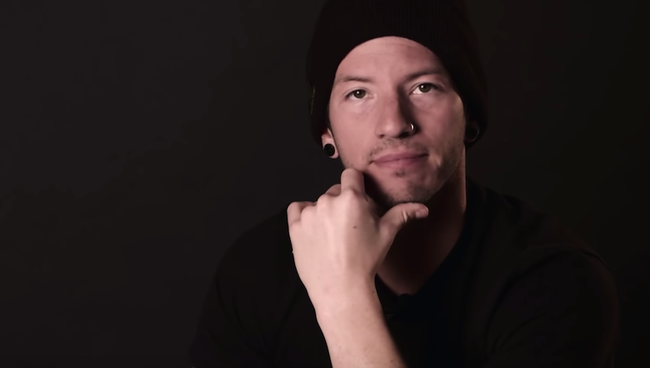 iHeartRadio recently hosted a Most Requested Live Ask Anything Chat with Twenty One Pilots' Josh Dun, and the drummer divulged some pretty interesting information.
During the nearly eight-and-a-half-minute segment, Dun revealed that "Levitate" is the song that he's usually singing in his head; drumming was his most useless talent (up until about six years ago), and that the band's floral camo hoody is his current favorite piece of merch.
When asked where he keeps his Grammy award, the 30-year-old gave a pretty detailed answer.
"I actually wonder that about other award winners, where does everyone keep them?" he said. "I just found out that Kate Winslet keeps hers in her bathroom so that her guests can practice their acceptance speech without having anybody around them. And that's pretty cool. I have mine in my studio at my house. It's right on top of a studio monitor."
TOP won the Grammy for Best Pop/Group Performance in 2017 for their single "Stressed Out."
During the fan Q&A session, Dun also divulged his favorite bands to tour with; what band most reminds him of his childhood; his tour essentials; what TOP lyric he'd get tattooed on himself, and what traits from his parents he's seen pop up now that he's gotten older.
Watch Dun's Most Requested Live Ask Anything Chat video below.