Caller Informs Tanya Rad Her Own FaceTime Date Led to Marriage and OMG
Could this be the one?! After Tanya Rad revealed she had an amazing first date via FaceTime a listener called in on Wednesday, July 17, and shared that her own long distance FaceTime date led to marriage! 
ICYMI, Tanya met a mystery man Ryan Seacrest has since dubbed "Dr. Screen Time" and although he lives in a different state, their first date via FaceTime lasted SIX! hours.
Jenny, who phoned in on Wednesday, shared with Tanya that similarly she met a man online and since they lived in different cities, she had to resort to getting to know him via the phone and FaceTime and it wasn't weird at all — in fact, they got married!
"I wasn't really looking for anything serious and this guy emailed me … and I read his profile and it said he lived in Burbank and also San Francisco and I was like, 'OK, am I being catfished or something?' … But we started talking more and more over the phone and … during my lunch break one time he was like, 'Do you want to FaceTime?' … And we just hit it off."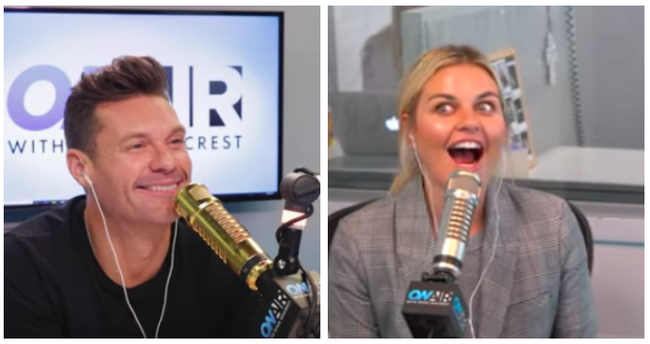 Jenny added that 11 months later they were married! 
"We have to pump the breaks," Tanya jokingly added once Ryan and Sisanie started talking about her own wedding. "We need to be chill."
Watch back the on-air moment for more to get the latest on Dr. Screen Time! 
Would you ever date long distance? Sound off in the comments or on our social @OnAirWithRyan

Ryan Seacrest
Ryan is quite simply one of the most influential, well-regarded, and well-known names in Hollywood. He is the quintessential Hollywood insider who always manages to have the biggest scoops and the most sought after access to top events and celebrities.
Read more